The Mad Jewess
By June 1st, 99% Gibraltar's Population Was Fully Vaccinated. Since Then, New #COVID Cases A Day Increased More Than 2500%.
This is quite telling, folks. This should speak to you straight up that this 'vaccine' is a LOSER. Israelis are sick with the Covid even though they are the most vaccinated country. Australia is in the same type predicament.
Gibraltar is a British Overseas Territory and headland, on Spain's south coast. It's dominated by the Rock of Gibraltar, a 426m-high limestone ridge.
Gibraltar/Population: 33,701 (2019)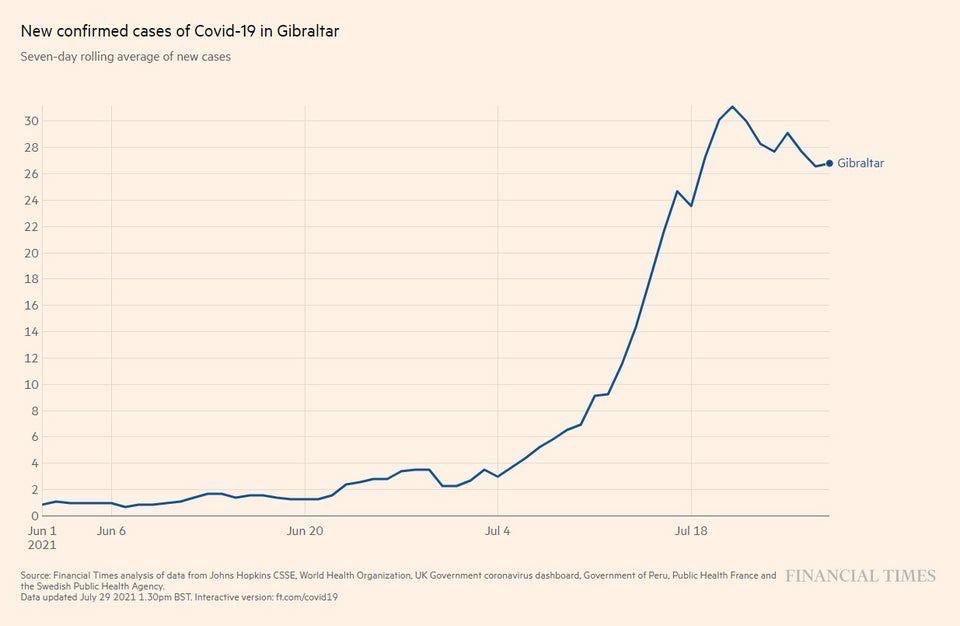 (If they remove this tweet, I have saved the graph from John Hopkins)