MARCH 27, 2020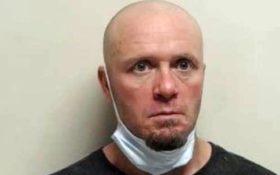 A man who was released early last week from a Utah halfway house because of the spread of the coronavirus attacked a woman in her home two days later, tying her up and threatening her with a knife, police said Wednesday.
But state corrections officials did not answer questions about how the virus played a role in the man's release.
The woman told officers in the city of American Fork, south of Salt Lake City, that she was asleep in her bedroom last Thursday when the man broke into her home, according to a police probable cause statement. Wielding a large knife, he started to tie her up in the bed and threatened to rob her, but her son called 911, the statement said.
Officers arrived at the house and when the man tried to hide in the bed with her, she ran downstairs panicked and horrified but physically unharmed, the statement said.
Read more:
https://thehornnews.com/man-granted-coronavirus-release-attacks-woman-in-home-invasion/