Dave Rubin and I had a great conversation about Project Veritas' investigations into Silicon Valley and how Veritas is working with insiders in big tech to show Americans the truth behind these media goliaths. We spoke about the importance of moral courage and how one person — with a camera and a lot of heart — can make an enormous impact. Please watch my interview with Dave Rubin below. It will give you better insight into the big tech investigations we are working and how brave insiders in tech, education, media, and government can work with Projec

Facebook "deboosting."
Twitter "shadow banning."
Dave Rubin and I had a great conversation about Project Veritas' investigations into Silicon Valley and how Veritas is working with insiders in big tech to show Americans the truth behind these media goliaths.
We spoke about the importance of moral courage and how one person — with a camera and a lot of heart — can make an enormous impact.
Please watch my interview with Dave Rubin below. It will give you better insight into the big tech investigations we are working and how brave insiders in tech, education, media, and government can work with Project Veritas to change our culture.
Be Brave!
James O'Keefe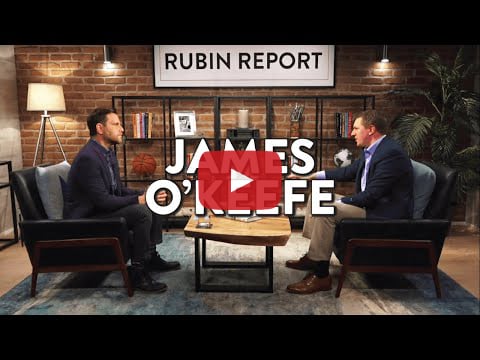 Project Veritas
1214 W. Boston Post Rd #148
Mamaroneck, NY 10543
Project Veritas Is Recognized As a Tax Exempt Organization Under Section 501(C)(3) of the Internal Revenue Code. Your Donations Are Tax Deductible As Allowed by Federal Law and the Laws of Various States.