The Southern Poverty Law Center (SPLC) has made a living off of slandering everyday conservatives like us!
With over 500 million dollars in the bank, the mainstream media in their back pockets, and numerous tax breaks — these factors give the SPLC a distinct advantage over their political opponents!
Thankfully, we finally have a U.S. Senator who won't back down and is taking clear and decisive action on this issue!
This week, Senator Tom Cotton sent a formal letter to the IRS asking for a full investigation into the workings of the SPLC.
We all know the importance of exposing and combating the SPLC and their dishonest tactics.
This is why we are asking you to add your name to ACT for America's Open Letter in support of Senator Cotton's actions!

For over a decade now, the Southern Poverty Law Center has done the bidding of their leftist political allies by purposely mislabeling organizations like ours as a Hate Group.
The SPLC is no longer an organization that fights hate — they are an organization that fights to silence patriotic Americans like us.
The Southern Poverty Law Center has now become exactly what they routinely and falsely accuse conservative organizations of being: racist, bigoted, sexist, and corrupt.
CLICK HERE to take a stand against the SPLC by signing our Open Letter to Congress TODAY!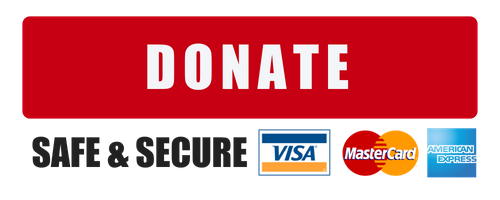 Copyright © 2018. ACT for America, All rights reserved.
1300 Pennsylvania Ave. NW
Suite 190, #614
Washington, DC 20004
United States