The Council on American Islamic Relations (CAIR) issued a press release and sent letters to our venue demanding they cut ties with ACT for America and myself because they claim we are spreading hate.
If they thought a measly press release and slanderous labels would shut me up, boy were they wrong!
We are punching back twice as hard and exposing these leftist-Islamist organizations for the frauds they are.
ACT for America is the ONLY organization with the clout and strength to take on CAIR head-to-head!
The leftist-Islamist coalition has made a career out of using lies and intimidation tactics to silence conservatives, and it's high time we fought back with the truth!
People want to know the truth about the dangers our country is facing. They want to know how they can help ensure a strong national defense and preserve our constitutional rights for generations of Americans to come.
My organization and I will not allow the leftist-Islamist coalition to stop us from bringing these facts and solutions to the people, and that's why I have embarked on a nationwide speaking tour where I meet and recruit activists in their local communities.
These free public events empower activists with the truth and give them the tools and motivation they need to continue fighting for national security reform.
Last night was the second stop on my tour, and as you can see, CAIR's pathetic tactics did not scare these patriots away. In fact, we had a packed house for BOTH nights!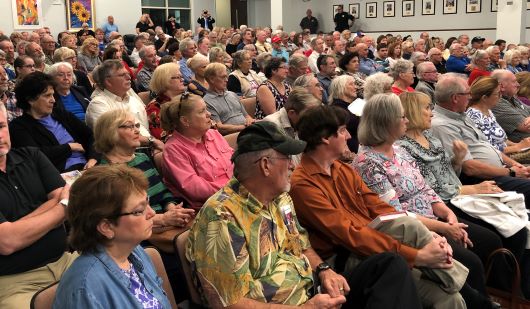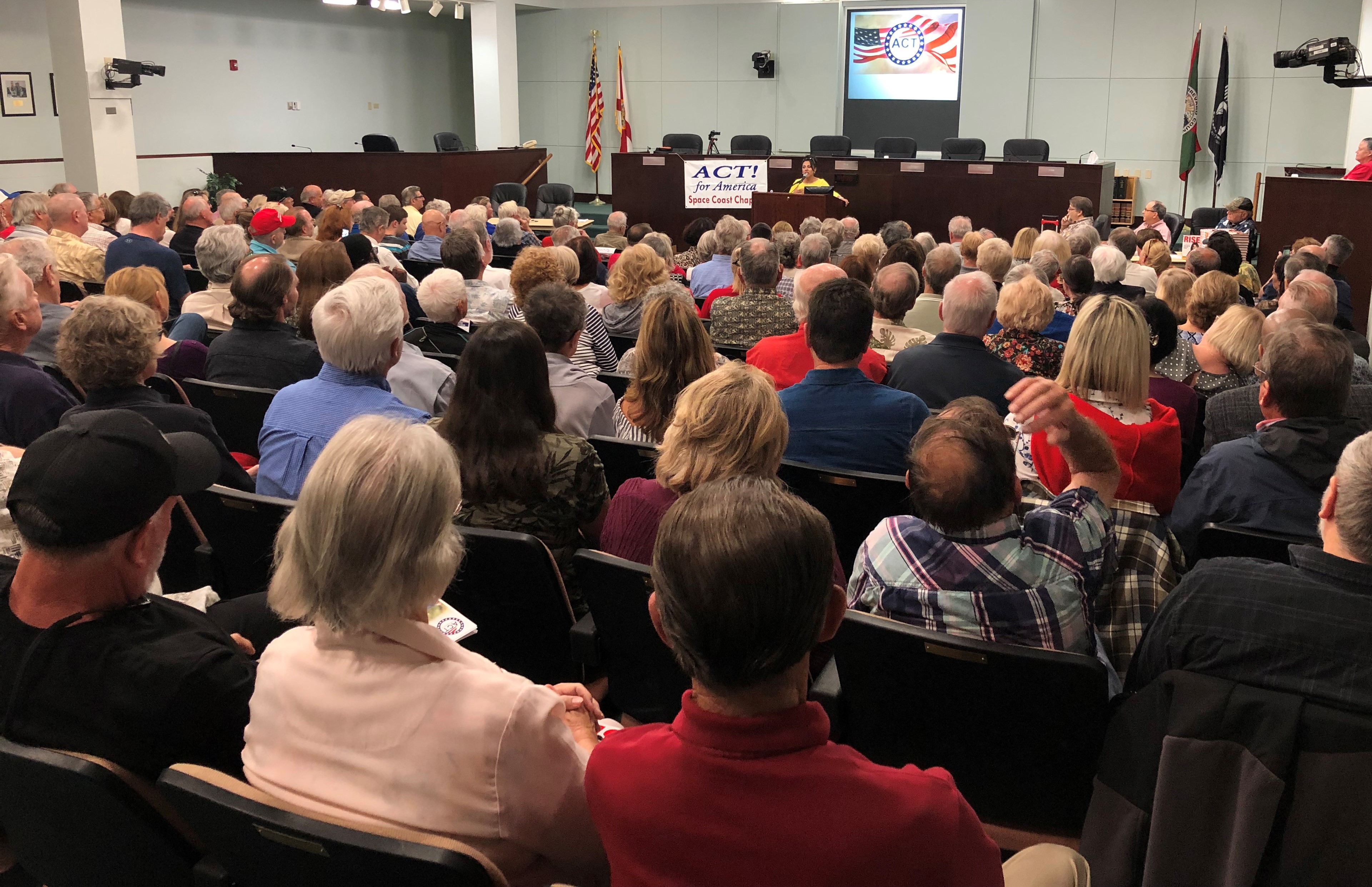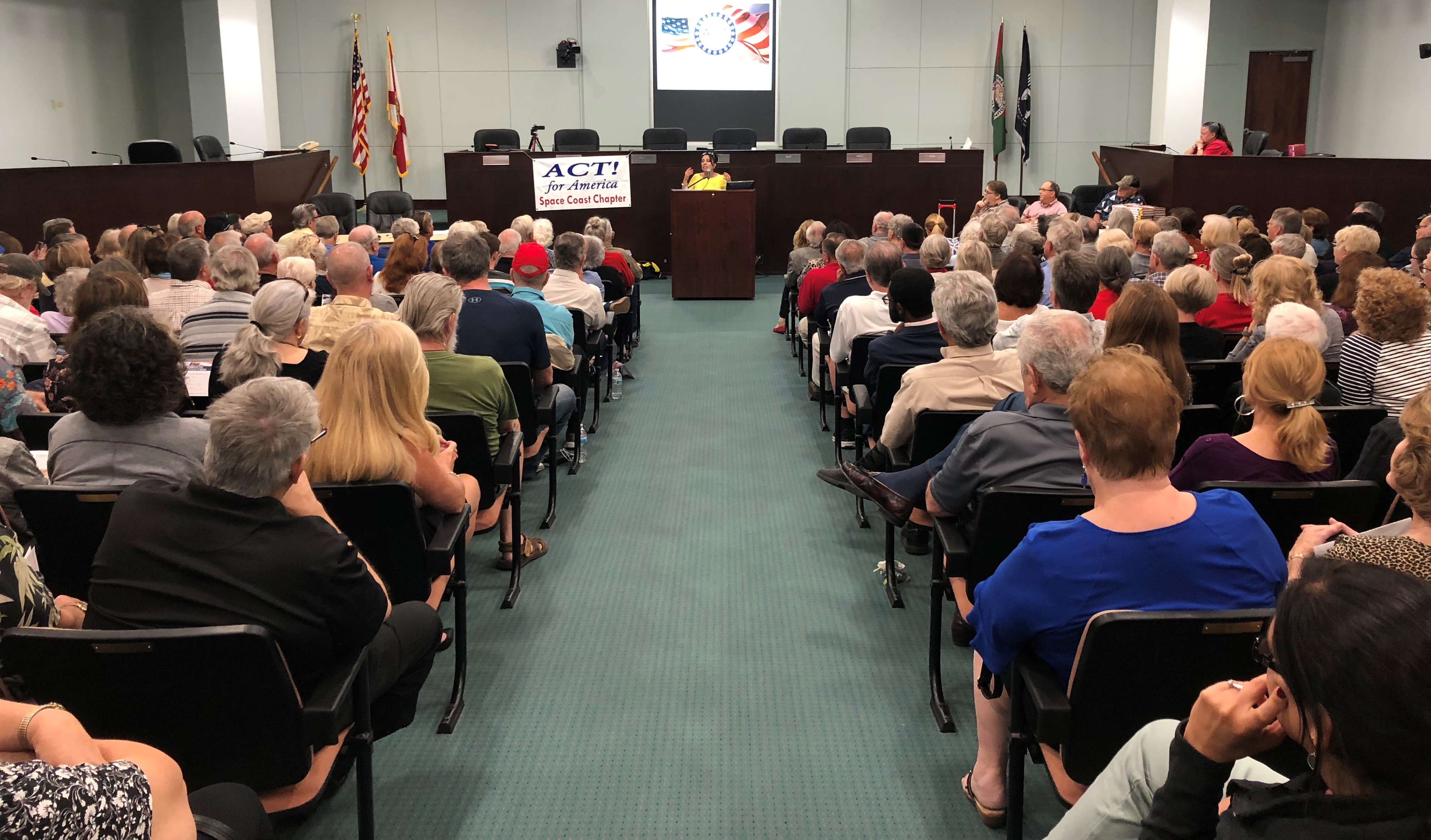 We have an uphill battle ahead of us as terror-tied groups like CAIR continue to do everything they can to shut us down, but we will continue to host these events and bring crucial intel to local communities around the country.
Will you stand with me in this fight?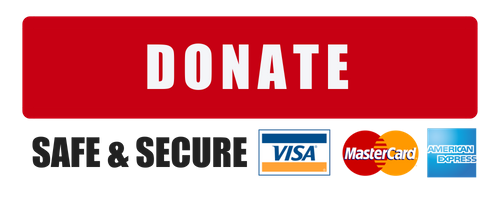 Thank you for your support of our movement.
Always Devoted,

Copyright © 2018. ACT for America, All rights reserved.
1300 Pennsylvania Ave. NW
Suite 190, #614
Washington, DC 20004
United States