Confiscation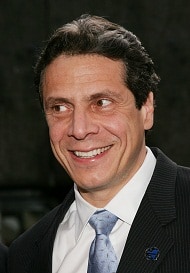 "Confiscation could be an option."— Gov. Andrew Cuomo (New York Times, 1/09/13)
"ATF has been copying FFL Bound Books for years — with or without FFL permission. During annual compliance inspections in other states, FFL dealers have reported that ATF industry operations investigators (IOI) brought in digital cameras and photographed the entire dealer 'Bound Book' without permission of the FFL holder. Other dealers reported investigators brought in digital scanners and scanned portions of the Bound Book — line by line. Of course, the Bound Book contains the dealer's full record of lawful firearm sales transaction records."
… despite the prohibition in 18 USC 923(g)(1)(D) which specifically prohibits anyone in the Justice Department from 'seiz[ing] any records or other documents other than those records or documents constituting material evidence of a violation of law.'"…. nowhere does the law or the rules and regulations of the ATF permit the agency to require gun stores to simply turn over these records en mass as a matter of course. The gun stores in Anchorage are not being told that their records are being requested as part of a criminal investigation of any kind….The agency is telling the stores that it wants all of these records, in totality, going back to 2007."
Read more: https://gunowners.org/news02042013c/
But there's more!
H.R. 8 – "Universal Background Check" bill with dozens of trap doors that could, if enforced to the letter, put millions of gun owners in prison.
Specifically, the bill outlaws the "transfer" of a firearm without a Brady Check. While this includes private sales, it by no means is limited to that.
The term "transfer" is nowhere defined, but it's clear from the bill that handing your gun to a neighbor for as little as one second is a "transfer" unless you're covered by one of the bill's so-called exceptions.
Firearm Owners Protection Act of 1986 CURRENTLY prohibits a national gun registry. And yet, the ATF is not interpreting that prohibition from preventing it from doing what it's already doing.
So if the current prohibition isn't effective, why would anyone suppose that putting it in the law a second time would make any difference?
Read more: https://www.ammoland.com/2019/02/pelosi-wants-send-you-to-prison-for-showing-off-your-gun-to-a-neighbor/#ixzz5fQ29VmoK