A 7-year-old girl died while trying to cross the border illegally due to dehydration. For 7 hours her heartless father (if he is really her father) refused to call for help or report his daughter's illness. She is never going to see her 8th birthday.

Back in July, we found out that another man who claimed a little girl as his daughter was actually a rapist and a smuggler.

The truth came out when Ramon Pedro showed up with the girl for a tuberculosis screening in July, where hospital officials found that Pedro was not related to the girl, and had been sexually abusing her.

What is even more shocking is the fact that her mother had handed her to the rapist and human trafficker hoping to come to the US later for a job.

Leftists who refuse to secure our borders are enabling human traffickers, drug dealers, and terrorists – all while endangering the lives of thousands who are dying due to hydration and abuse.

As the nation's largest national security organization, I could not think of a more noble cause than helping President Trump finally secure the border and end this violence and bloodspill on our border.

Which is why ACT for America has launched an emergency "Build the Wall Campaign" 

Concerned Americans must take action and DEMAND Congress finally do their job. Will you help us take our message to the masses by making an emergency donation to ACT for America today?

Every $5 donated to ACT for America will empower 5 concerned Americans to contact their elected officials in support of President Trump's wall. That means a donation of $100 will help 100 Americans make their voice heard!  ***consider***

Congress isn't going to fund this wall unless we hold their feet to the fire and DEMAND it.

This week is vital!

So far our members have made over 200,000 contacts to Congress in support of the wall, but we need to raise $42,575 by Christmas to reach our goal of 250,000 phone calls or emails made to Congress!

Are you ready to secure our border once and for all? With a donation of $50, $100, $250, or more you can magnify your voice through thousands of new Americans taking action. Click here to make a 100% tax-deductible donation today. ***consider***

And to sweeten the deal, for each $100 donation, you will receive an autographed copy of my new book "RISE: In Defense of Judeo Christian Values and Freedom" as our thank you!

Thank you for your support of our efforts. I can assure you, my organization and I will not stop until our Southern Border is secured, and we cannot do it without your help.

Always Devoted,


P.S. – 2019 will be the biggest battle yet – and the left is all-in to stop everything President Trump is doing to secure our nation. This is why we must raise $157,872 online by December 31 to continue fighting on your behalf and passing bills that will secure our nation. We cannot do it without you. Thank you!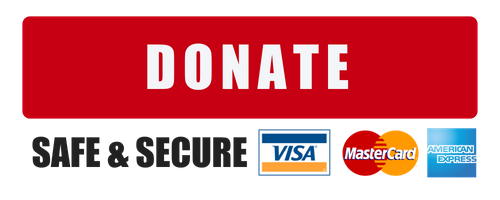 Copyright © 2018. ACT for America, All rights reserved.
1300 Pennsylvania Ave. NW




Suite 190, #614




Washington

,

DC

20004




United States