Thanks Reationariez, excellent article!!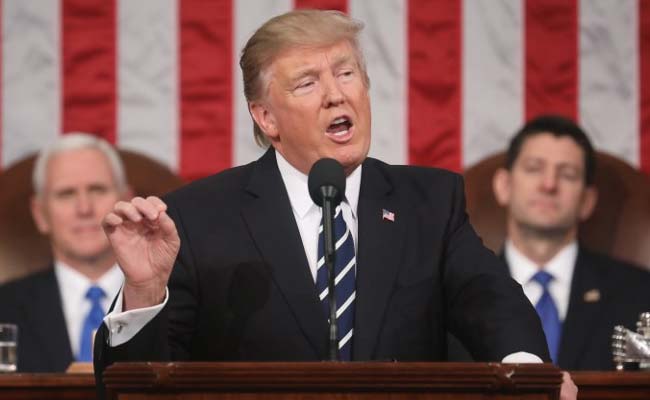 We are now seven weeks into the Trump presidency and it seems like seven years with amount of incidents that have occurred before and since his inauguration. When in doubt, Trump's brain dead, hyperventilating with hate, opponents either blame the Russians or declare him Hitler. The histrionics displayed by the low IQ hypocritical Hollywood elite, corrupt Democratic politicians, fake news liberal media and Soros paid left wing radical terrorists over the last two months has been disgraceful, revolting, childish, and dangerous.
A counter-revolution by the gun owning normal people in the 85% red area of the country that voted for Trump would not be a pleasant experience for the paid protesters, vagina hat wearing feminazis, and the safe space anti-free speech lefties on campuses across the land.
I must admit I love Trump's pugnacious style. I love how he treats the despicable corporate media. I love how he responds to baseless accusations by his contemptible opponents on the left and right. The representatives of the Deep State – Schumer, Pelosi, Obama, McCain, Graham, Kristol, CNN, NYT, Washington Post, MSNBC, Soros, and anyone else willing to confront Trump are met with disdain, contempt, and abuse from the president. I love that he continues to go on the road and hold rallies with the people who elected him. I love how he demoralized his opponents by giving one of the best State of the Union speeches in history.
Twitter is the dagger he uses to avoid the fake news media filter and plunge into his opponents hearts, every normal person must be prepared to do whatever necessary to support his radical agenda of draining the swamp..
Obama leading an insurgency to undermine Trump's presidency. [I add Killery Klinton too!]
The fake news media scoffed when Trump declared what an awful economic mess Obama had left after eight years of a debt fueled Keynesian failure of epic proportions. These fake journalists are good at looking stylish, speaking in serious tones, and reading false narratives written for them by their corporate bosses, but impartially assessing our economic situation is beyond their pea brain comprehension.
The eye opening chart below shows you how far we've come since 2000, or how far we've fallen, depending on your point of view. It looks to me like Trump has been handed a bucket of shit by his egotistical sociopathic boastful predecessor. Obama can now concentrate on his true passions – his NCAA pool and golf – while Trump is left to try and clean up a $20 trillion mess.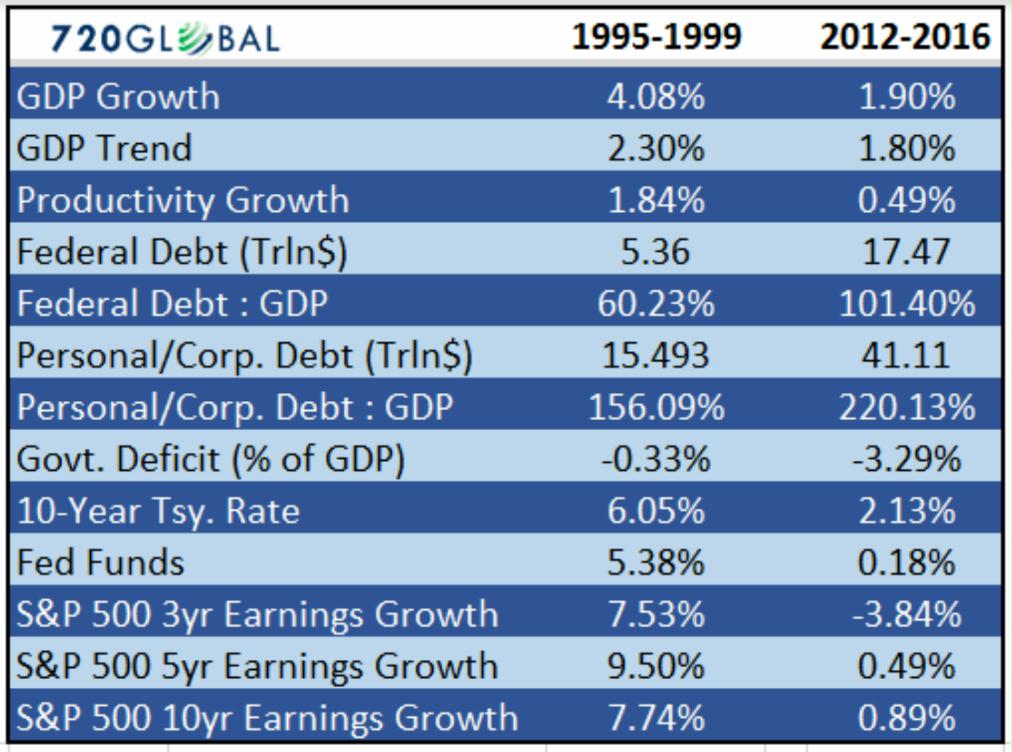 The Bush and Obama administrations frittered away any chance for a sustainable long-term economic paradigm by fighting unnecessary wars of choice, expanding unfunded entitlements, and allowing Wall Street and their Federal Reserve puppets to fraudulently pillage the nation's wealth. Trump has been left with a debt saturated stagnant economy with rising interest rates and declining corporate profits. This is where reality meets slogans like Make America Great Again.
READ so much MORE AT:
Reflections On A Funeral, And What The Hell Is Going On???
https://www.theburningplatform.com/2017/03/07/what-the-hell-is-going-on/
https://www.theburningplatform.com/2017/03/09/what-the-hell-is-going-on-part-three/